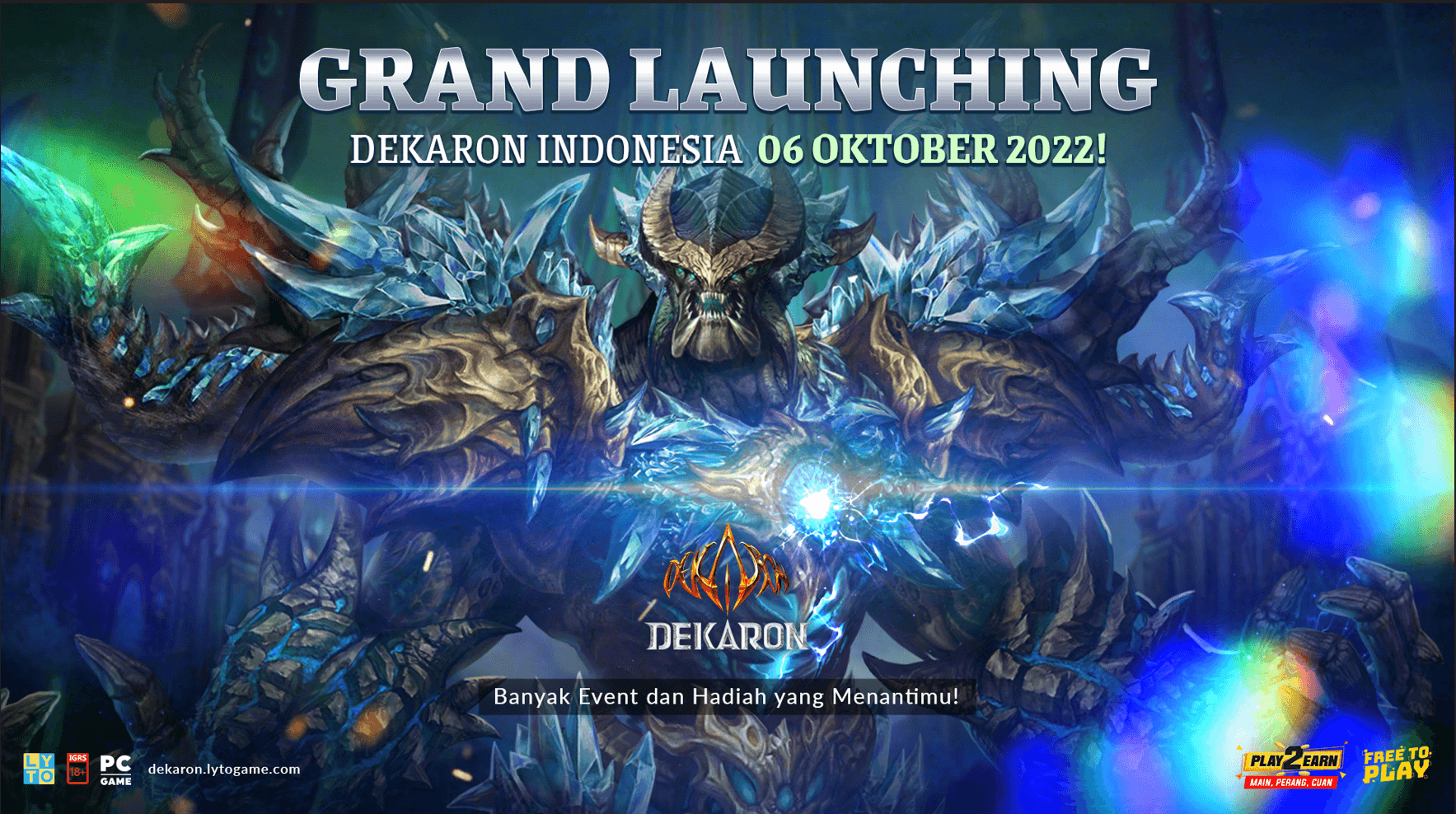 Dekaron Indonesia, the newest Online Game from LYTO, has just announced the opening of the Grand Launching Game on October 06
th
, 2022. This game with the slogan "MAIN, PERANG, CUAN" introduces the Play2Earn system, where gamers can get financial benefit by playing DEKARON Online game
The enthusiasm does not stop along with the crypto hype but also with the gamers. Dekaron was played by more than 100,000 players on its first day. DEKARON is also a computer game (PC) that has many features such as Castle War, Dozens of types of characters to fight strong Boss Monster.
Remembering that Cryptocurrency has been one of the most famous trend lately, Dekaron brought new way of playing game, not only for personal entertainment but also a new way of making income through cryptocurrency just by joining wars in it.
Again through this day, Dekaron shows the industry that Lyto is still one of the biggest trend maker and influence generator in the local game industry.