After holding a pre-registration period from February to March 2021, Gravity Game Link has finally officially opened the Grand Launching of Lost Saga Origin. President of Gravity Game Link, Harry Choi, said that Lost Saga Origin is a classic version of the Lost Saga game with hundreds of heroes and dozens of game modes, which of course are very well known to Indonesian Lost Saga fans.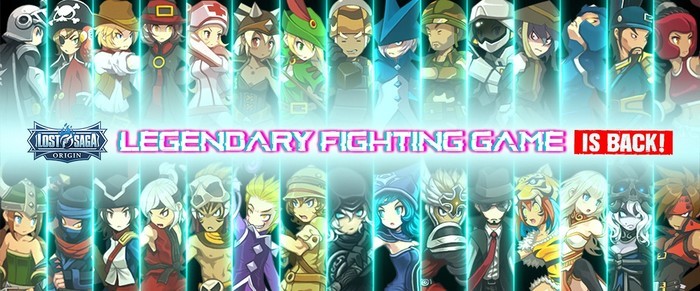 In addition to highlighting a variety of classic features and content, together with Valofe (a game developer from South Korea), Gravity Game Link through Lost Saga Origin will present the latest content of the original South Korean version of Lost Saga, which Lost Saga fans in Indonesia have been waiting for. Also to mention that Lost Saga Origin also presents hundreds of heroes, dozens of modes, and gameplay that provides a nostalgic experience of playing Lost Saga that is interesting and challenging.
Lost Saga Origin Key Feature :
There are hundreds of Heroes from various space and time that can be played for free.
Allows gamers to take the opponent's gear and create new attack combinations.
Perform a combination attack with a change of Hero in the middle of the fight.
Can upgrade Hero to become stronger.
Full customization to create various gears and Heroes to create the desired fighting style.
Website : https://lostsaga.gnjoy.id/