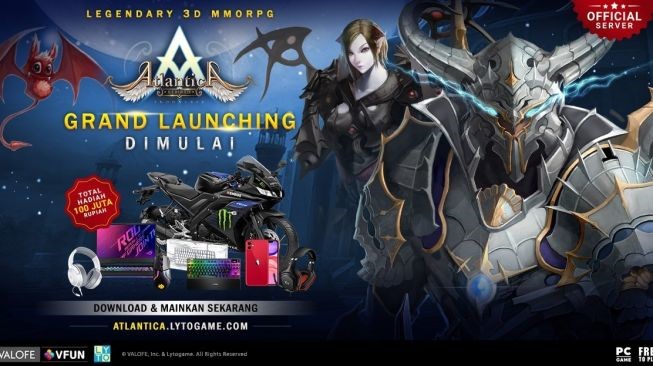 As followed by a decade of success, Atlantica Online, was one of the biggest IP in Indonesia that has a special place in every players' heart. And for this day, LYTO – in collaboration with Valofe as developer, has successfully launch Atlantica Rebirth in which such a breakthrough in Indonesia gaming history ever.
It's true that we're all predisposed to feel sentimentally attached to the toys, movies, and music, even memorable jingles associated with products from our childhood. According to psychologists, icons of our past act as symbols of a simpler, more carefree time, and, in some cases, a time when people were beginning to develop their own values and understanding of themselves. And LYTO as one of the largest gaming publisher in the South East Asia, understand it well.
Based on the theme of an adventure looking for the Lost City of Atlantis, combining the idea of technology and magic, players will be invited to reminisce about the past. They are invited to compete in most various aspect such as ; levelling up their characters, fight against the other players, and recruit an army of Mercenaries from all over the legendary world to join them in the adventure.
Game Feature :
Turn Based Battle System (Tactical Combat)
Mercenary Recruitment
Crafting System
Mentoring System
Website : https://atlantica.lytogame.com/