The long wait has come to an end, 10th November 2020 is a remarkable day for all of the Action Fighting Casual game genre lover in Indonesia, as Gravity Game Link has successfully launched Lost Saga Remastered with bunch of enthusiasm from all player across the generation.

"We are very happy that finally Lost Saga Remastered can finally be officially launched in Indonesia. We hope this game can be well received, not only by previous Lost Saga gamers, but also all gamers in Indonesia," said Harry Choi, President of Gravity Game Link.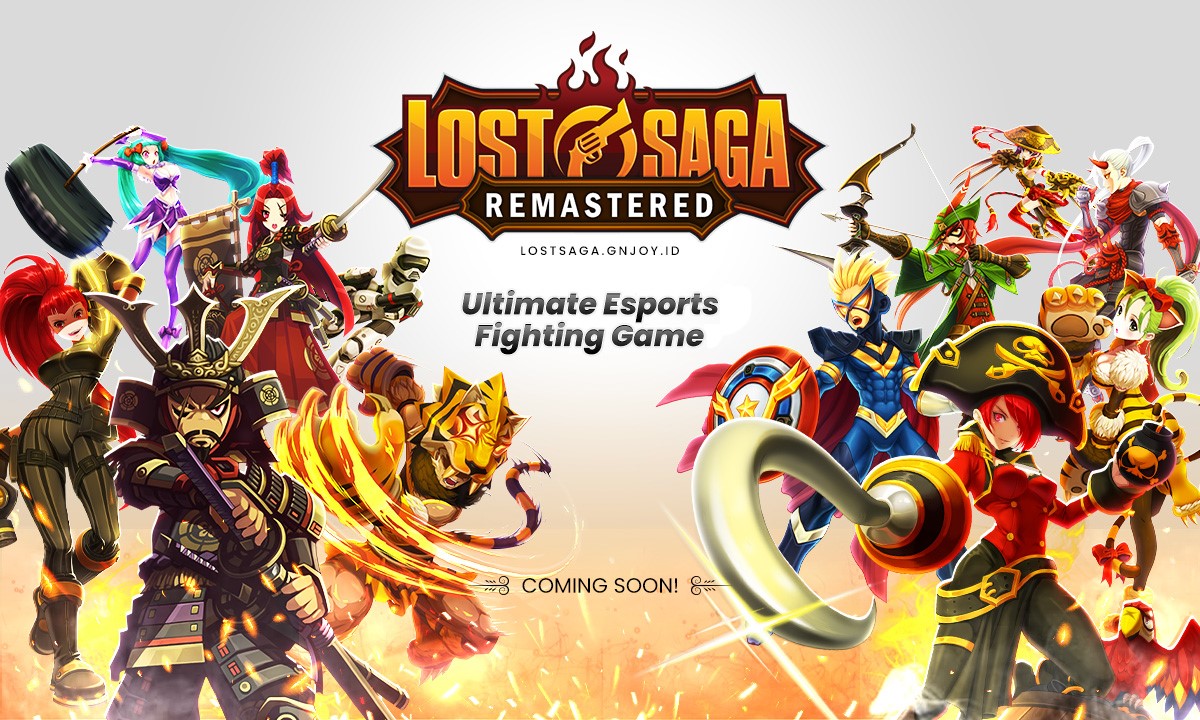 Lost Saga Remastered presents a variety of game modes, ranging from Single & Group PVP, Royal Rumble, PVE, to other Casual modes. In Lost Saga Remastered, players can choose from hundreds of heroes that you can master and dozens of maps to explore, which will certainly make the game more exciting.
At the launch (Open Beta) of Lost Saga Remastered, Gravity Game Link also presents various special events with total prizes worth tens of millions of rupiah. Special events on the November 10, 2020 Open Beta are, Play & Win, Trophy Hunter, Guild Race, and Guild Community Challenge.
Website : https://lostsaga.gnjoy.id