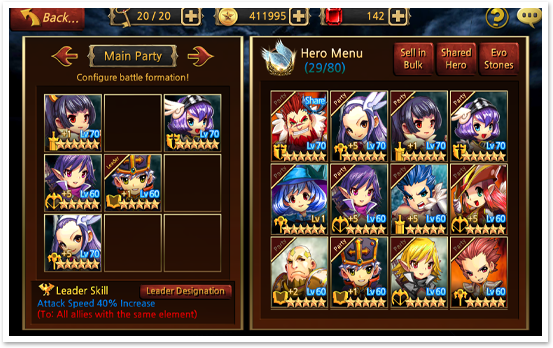 Massive Heroes Collection
Collect as many Heroes as you can to build the greatest team in the history! Over more than 50 unique and varied Heroes from melee warriors, agile archers and powerful mages is available to collect!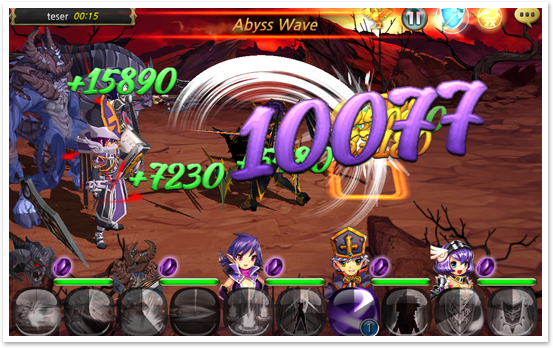 Dynamic Guild Raid
Form the ultimate guild with other players, fight together with your guildmates, participate in the fierce Guild Raid and become the strongest guild in the Fantasia Heroes!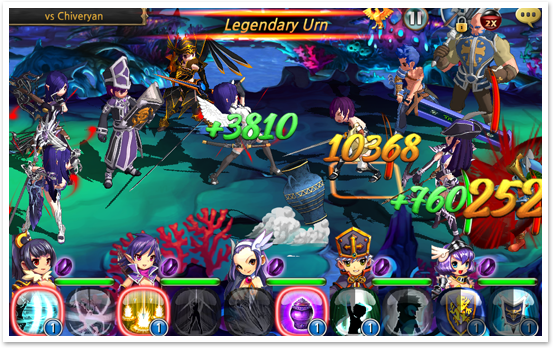 Multiple Battle
Dungeon - Level up your Hero in the dungeon. Do the battle in more than 20 dungeons with 4 difficulty levels!
Boss Raid - Team up with your friend to fight the Boss together!
World Boss - Challenge the most powerful Boss together will all Heroes in the world
Infinity Tower - Battle your way up to this never ending tower